Pensacola Bay Center | Pensacola, Florida
A Day To Remember comes to Pensacola Bay Center on Saturday 1st October 2022 as part of their "Just Some More Shows" tour. The American rock band will receive support from The Used, Beartooth, Bad Omens, Movements, The Ghost Inside & Magnolia Park. The tour begins on 27th July in Baltimore, MD, and will conclude on 28th October in Irvine, CA. They will perform at some of the most notable destinations, including Calgary, Sacramento, San Diego, Spokane, Las Vegas, and a lot more. Catch them live for an incredible performance at Pensacola Bay Center on 1st October 2022. Make sure you get them ASAP before they are sold out!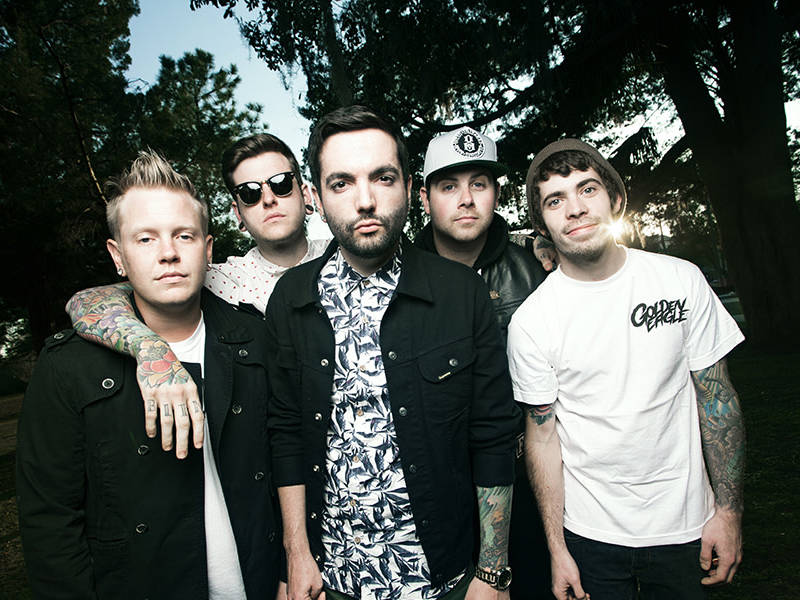 A Day to Remember has been one of the most popular rock bands in the country since 2003. They were once just an underground band but gradually emerged to the top and became one of the leading rock outfits. The band shared a new version of their hit single, "Re-entry," earlier this year, and it was originally a part of their latest studio album, You're Welcome. The 14-track hit collection features some top singles, including "Brick Wall", "Degenerates", and "Mindreader". The Florida based band has one platinum album, one gold, and four gold singles to their name. They also launched their own Self Help Festival in 2014, which has continued growing and expanding.
The band has amassed more than 1.6 billion worldwide streams and has received a lot of praise from fans and music critics. Last year, the band also released its first-ever live-stream event, "A Day to Remember: Live at The Audio Compound." Many fans attended it, and everybody looked forward to their live concerts from there onwards. Now that they are performing live on an extended tour, fans are getting quite excited. With a star-studded support line-up on this tour, it will be quite a show for all rock fans. If you want to catch A Day to Remember live in concert, you will have to get your tickets this instant before they are gone!