Pensacola Bay Center Seating Chart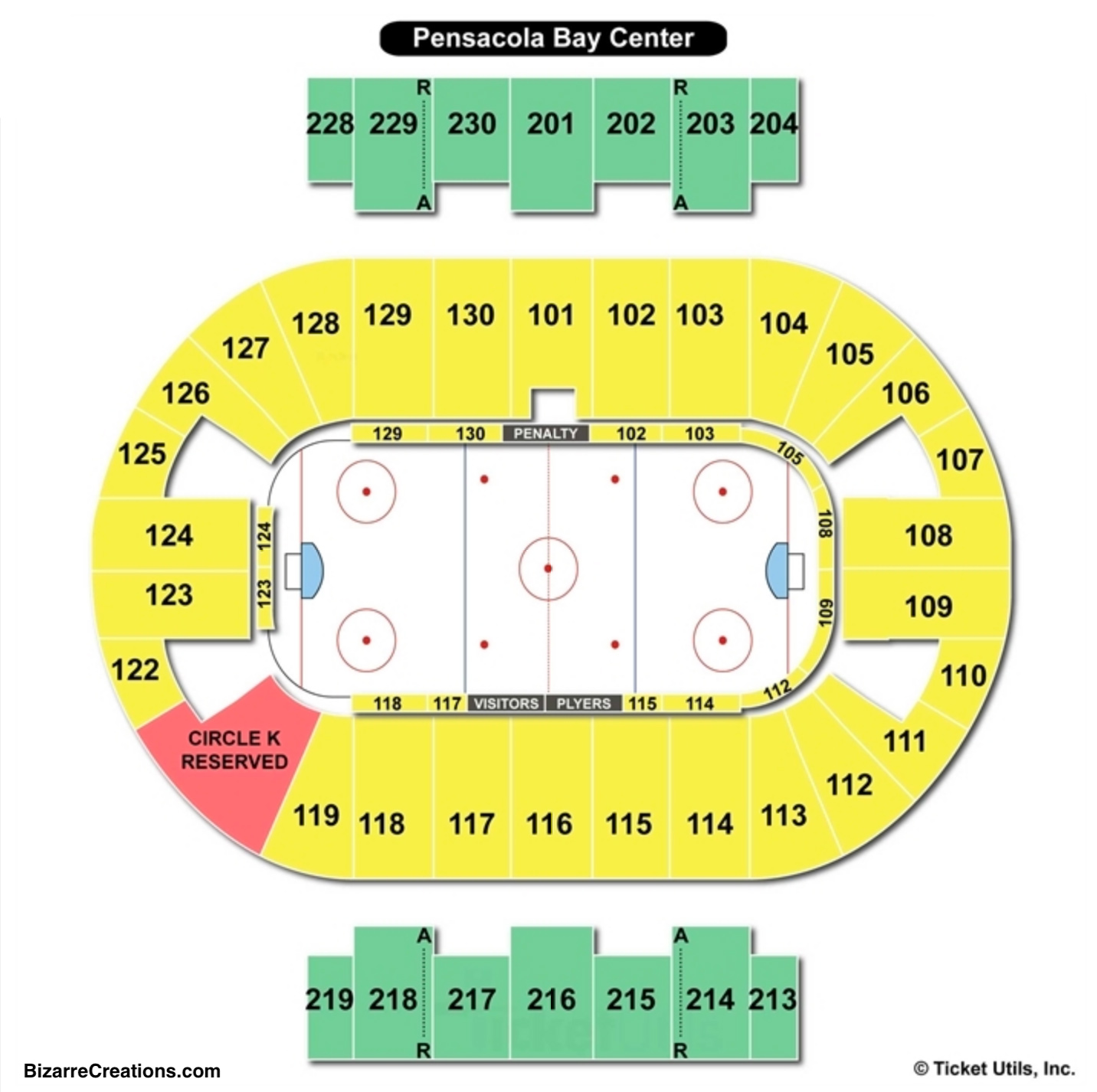 As a multi-purpose arena, the Pensacola Bay Center offers anywhere from 8,150 seats during ice hockey games to 10,000 seats for larger events. The attached seating chart shows the typical ice hockey arrangement that should give you a great idea of what to look for.
Individual events will have their seating arrangements as described in the event programs, with sections potentially being unused to make room for a stage or convention floor.
Typical seating is arena seating with cushions and armrests for comfort. Every section has accessibility seating available and guests with accommodation needs should contact the venue at 850-432-0800 for help with any special arrangements required.
NOTE: The seating map may vary for depending on types of events. Always check the seating chart for your individual event when selecting your tickets.
Reserve your seats now by purchasing your tickets today. Visit the Pensacola Bay Center schedule to view all upcoming events.
To read more about the ticket and refund policies please check out the ticket information page.